A Comprehensive Guide to QuickBooks database error C=51:
QuickBooks desktop is one of the popular accounting software which is being used by many companies for their accounting needs. Used all over the world, this software sometimes faces some technical errors which can be resolved by following some steps. In case of complicated errors, sometimes you may need to take assistance from experts or you can simply follow the troubleshooting procedure.
QuickBooks Error Code C=51 is one such error which gives a warning to you that QuickBooks is not able to find TxList. In this article, you will learn about this error and what steps you can take to resolve this error.
What is QuickBooks Error Code C=51?
While using QuickBooks, you may face the QuickBooks Error Code C=51 which gives the following warning-
"QuickBooks cannot find the TxList from the list of txLists".
This usually occurs when a user tries to remove txList from the list of other txLists and then is unable to find it. This can also occur when you tries to remove a transaction from any of the reports. Users usually get very tense when they are unable to get rid of this error but you can follow these quick fixes first.
First of all, close all the reports and shut down QBW. When you face this error, just shut down the application, close all Windows including QuickBooks also. After this, restart the application and repeat the action in which QuickBooks error C=51 was received. Verify in QB release 7 or later or Rebuild data.
What is the requirements to fix the error?
The transaction log file (.TLG- in the same folder as the corrupted QBW file)
Also, corrupted QuickBooks data file (.QBW)
An older backup of the QuickBooks data file (.QBW or .QBB or .QBM)
Read Also: How to troubleshoot basic QuickBooks company file Issues?
Causes and Solutions of QuickBooks Error Code C=51
Cause 1: Interruption in Connection
There is some problem in the network connectivity while the system undergoes downloading process. This may have prevented some transactions from getting downloaded. Thus, you are not able to check the transactions which results in error C=51.
Solution:
Make sure that before you start the downloading process, you check the Internet Connection properly so that there is not such issue in between the process.
Cause 2: When you try to access the transactions that are deleted or lost
Please note that you will not be able to access the transactions that have been lost or deleted from the QuickBooks company file.
Solution:
Try restoring the lost transaction. Restore all the accidentally deleted or altered transactions: You can find the accidentally deleted or altered transactions in QuickBooks Audit Trail Report. Re-enter the information to restore the transactions. The Audit Trail will show you all the transactions that were entered in the company file including those which were deleted earlier. Another benefit is that it also displays the historical changes that were made. You can open the report using following steps:
Step 1: Go to Reports menu
Step 2: Select Accountant and Taxes, and click Audit Trail
If transactions were lost due to technical problem: In this case, you can restore the lost transactions and its data by using QuickBooks Backup (.QBB) file.
During all this process, ensure that the backup file is updated.
Also see: How to Fix QuickBooks has Stopped Working or Not Responding Error?
Cause 3: Damage caused to data
When you try to find the lost or damaged transaction from the QuickBooks Company file, then you can receive the QuickBooks error code C=51. This error usually occurs when the data in the transaction is damaged.
Solution 1: Verify Data
When you run the 'Verify Data' utility, then you can also encounter the data issues that occurred in the QuickBooks Company file. And when you run 'Rebuild Data' then you are able to fix the data integrity issues which Verify Data utility finds. Steps to run Verify Data utility:
Go to File > Utilities > Verify Data
If you receive this message- '"QuickBooks detected no problems with your data," then no further action is required. If the message comes 'Your data has lost integrity', then there is some data damage in the company file. Once the data damage is found, then run 'Rebuild data' and fix the issue.
NOTE: If you are an Assisted Payroll customer, then you should contact an Assisted Payroll agent before you run Rebuild Data.
Solution 2: Rebuild Data
Step 1: Go to File > utilities > Rebuild Data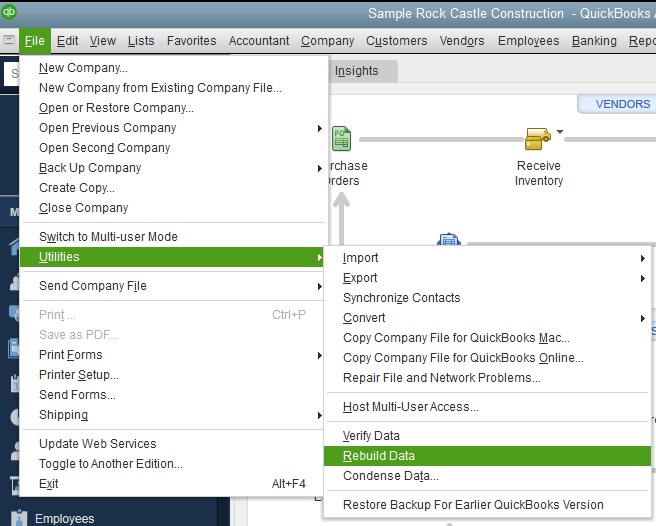 Step 2: If you want to backup your company file, then click OK.
Step 3: Find where you want to save the backup, and then click OK button.
Step 4: Click OK as soon as you receive message that 'Rebuild has completed'
Once all the above steps are completed, run 'Verify Data' again and check if any other data damage exists.
You may read also: How to Resolve QuickBooks Error Code 6189 and 816?
Alternate methods to fix QuickBooks error code C=51
You can try fixing the QuickBooks error code C=51 using the below set of steps and procedures. Only in case the above steps didn't work:
Method 1: Restore the backup files
Once the backup files are restored, you need to press Ctrl + C keys and move them in a new folder.
Verify the size of the file, ascertain that it meets the limit.
Right click on the file and click on properties.
If the backup file is less than 6 MB then it is the wrong backup file.
Make a backup file again.
Method 2: QuickBooks file doctor tool
Method 3: Close QuickBooks processes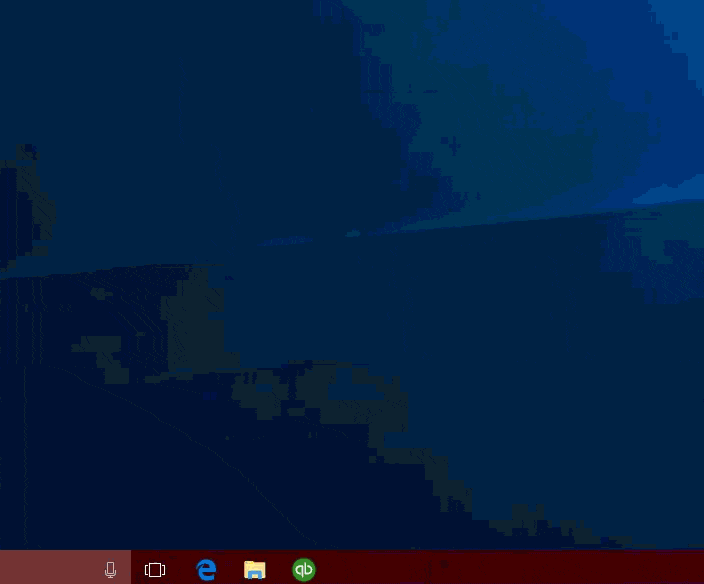 Close all the tabs in QuickBooks.
Shut down all the QuickBooks related files using the task manager.
Reopen the QuickBooks and then perform the same work where the issue appeared.
Rebuild the data in a proper format.
See also: How to Disable Merchant Services in QuickBooks Desktop for MAC?
Conclusion
We discussed all the possible causes and solutions to get rid of QuickBooks Error Code C=51. Internet connection, lost transactions and other reasons can be the cause which can be resolved very easily. In case of major issues, you can contact our QuickBooks enterprise error support team.