Facing QuickBooks error code 6210 and don't know what can be done? Well, if that is the case, then feel free to go through this article and learn the steps that can be used to fix QuickBooks company file error code 6210. This error is seen with an error message that states:
| | |
| --- | --- |
| Warning | We're sorry. QuickBooks encountered a problem when opening the company file. Review this help article on QuickBooks support site to resolve the issue. [Error Codes: (-6210, 0)] |
This error can be seen in multi-user mode in QuickBooks and it appears abruptly on the screen. This error also prevents users from performing any task in QuickBooks. If you are also facing this issue, then going through this article will help in fixing the same.
What might lead to QuickBooks error code 6210?
The QuickBooks error code 6210 can be seen due to various factors. Let us have a look:
There may be an Incomplete or corrupted installation of QuickBooks.
If you have made any change in QuickBooks software.
If there is any data damage in QuickBooks company file.
In case of any malware attack on your files.
When there is unintentional deletion of QuickBooks related files.
Related Post: Steps to Fix QuickBooks File Doctor Crashes or not Working Issue
What methods to use to fix QuickBooks error code 6210?
Users can perform the below methods to fix the QuickBooks error 6210, 0 successfully:
Method 1: Copy the company files to the desktop
First step is to right click on the desktop screen and then move to new and folder options.
The next step is to move to the current company file location.
After that, right click on the company file and also choose copy option.
Once done with that, users should open the new folder and also right click and choose paste tab.
Now, press ctrl key and also ensure not to leave the ctrl key till the no company open window appears.
Users will have to choose the open a company file and also click on next tab.
After that browse to the desktop file copied in a new folder.
Last step is to click on open tab and check if the file is opening or not.
Method 2: Update QuickBooks desktop
In this process, users should open QuickBooks desktop.
Once done with that, they should move to the help menu and also update QuickBooks desktop.
Now users should click on update now tab.
Also, check on reset updates and click on get updates tab.
End the process, by closing QuickBooks after the update is complete.
Also Read: How to access QuickBooks Desktop files with One Intuit Account?
Method 3: Manually fix the issue
At first, click on start tab
And also enter command in search bar and also press enter tab.
Now users should press and hold ctrl+shift keys.
Also, hit enter tab.
It will open a permission dialog box just click on yes tab.
Users will also see a black box with blinking cursor.
Where, they should type in regedit and also click on enter tab.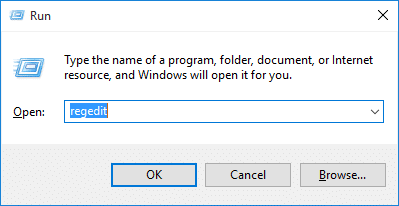 Once done with that, choose the error concerned key in the registry editor.
Now, move to the save in the list and also click on the folder to save the QuickBooks backup key.
Users need to fill in the name of the backup file.
Make sure that the option of the selected branch is ticked in the export range box.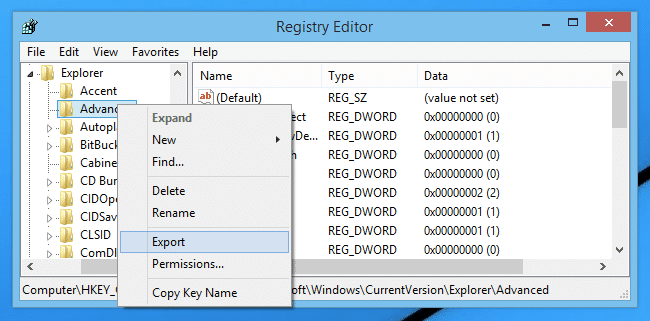 Next step is to click on save and also save the file with .reg file extension.
Ensure that users are having a backup of the QuickBooks associated registry entry.
Method 4: Install and use QuickBooks clean install tool
Step 1: Uninstall QuickBooks software
At first press users need to press Windows + R keys
And open the run command box.
After that type control panel on the search bar and hit ok tab.
Users should move to programs and features option and choose uninstall a program option.
From the list of all the software, they should tap on the QuickBooks desktop and also press uninstall.
Step 2: Make use of QuickBooks clean install tool for windows
Users should download QuickBooks tools hub from the official website of Intuit.
After that move to the file location where the download is saved and perform on-screen prompts.
Now, click on I accept tab and complete the install process.
Open QuickBooks tool hub from the desktop.
Once done with that, users should click on clean install tool after selecting installation issues.
Choose the QuickBooks desktop version which was installed previously on your system and also click on Continue.
Wait to receive the message on the screen and click on OK tab.
Step 3: Re-install QuickBooks in the system
Users should insert the QuickBooks installation CD on the CD drive and follow the on-screen instructions.
Next step is to type in Product and License number for the copy of the software.
After entering the details, users should follow the on-screen instructions to get re-installation completed.
Also see: Know the System Requirements for QuickBooks Desktop 2022
Method 5: Download and run QuickBooks database server manager
The initial step is to download the QuickBooks tool hub and then move to the downloads by pressing ctrl + J keys.
Click on QuickBookstoolhub.exe under the downloads list.
Once done with that, users should click on yes tab and allow the app to make changes.
After that click on next tab to install it and then click on yes for accepting the license agreement.
Also, hit finish tab.
After that open the tools hub program.
Scan the company file location

This can be done by moving to the scan folders tab.

After that click on browse and choose the folder that stores the company file.

Click on ok tab and also start scan option.
Summing Up!
By the end of this article, we believe that the users might be able to fix the QuickBooks error code 6210 successfully. However, if there is any query at any point of time then contacting our 24X7 QuickBooks error support team is suggested. Users can call us at 1-800-615-2347, and ask our professionals to perform the necessary tasks.
Related Posts:
How to Fix QuickBooks Error Code 12002?