Learn how to rectify QuickBooks Error OL 301 – Error while syncing with bank:
QuickBooks users can face many issues while establishing the connection with their bank or downloading transactions through QuickBooks. Banking Error OL-301 belongs to this particular category of errors. It comes along in the shape of the following message: "Your financial institution sent an error message. It might be because your account info changed or they haven't turned on a service, like online bill pay. Find common fixes for this error or give your bank a call".

This discussion shall reveal all the solutions to QuickBooks Error OL-301, and also the causes that could lead to this issue.
You may read also: How to Fix QuickBooks Error 3371 Status Code 11118?
Description of QuickBooks Error Message OL-301
This error can be observed when downloading bank transactions from QuickBooks. The reason could be a disrupted net connection, or a back end server maintenance going on. Other causes could be the incomplete information provided in FiDiR, inactive subscription of QuickBooks, Company file corruption, including other reasons discussed in the subsequent section below.
What Factors lead to OL-301 Error in QuickBooks?
This error can be incited by:
Bank account not properly added in QuickBooks.
Incorrect login details when logging into the Bank though QuickBooks.
The financial institution may have blocked your bank account which can be confirmed by visiting the concerned branch.
Company file corruption
Back end server maintenance going on at the bank end.
If there is a problem with your internet connection, such as low speed, intermittent connection, or unstable connection, QuickBooks may not be able to connect with your bank's website.
By identifying the root cause of the error, you can take the necessary steps to resolve it and prevent it from recurring in the future.
Some Symptoms related to QuickBooks banking error code OL-301
This error can come along with certain signs noticeable by the user. These are:
The error message directly appears on the screen
QuickBooks processes and services stop working all of a sudden when downloading transactions.
QuickBooks experiences frequent lags.
The programs running on your desktop may stop working after the error message.
Also Read: How to Fix QuickBooks Error 3003 With Easy Steps?
Most Effective Ways to Remove QuickBooks Error OL-301
Users should perform the following solutions to get rid of this banking error OL-301 in QuickBooks once and for all.
Solution 1: Deleting Temporary Internet files
The steps to remove the temp files are:
Open I.E, then hop onto Tools, and then to Online Center.
After that hit a click on Financial Institution drop-down, then pick the financial institution.
Next, hit the keys "Ctrl+Shift", then go for Contact Info.
Also, choose Financial Institution Branding & Profile, then Refresh.
Now you need to click on Ok, then click on Update/Send.
After that, restart Online sessions, and now open Network and Internet in Control Panel.
There, go for Internet, then the General tab.
Here, scroll to Browsing History, then click on Delete.
Confirm the deletion of temporary files by clicking on Ok.
Solution 2: Create Test Company file
Creating a test file can also fix Error OL 301 in QuickBooks, and the steps are:
Opt for the New company by going to the File tab.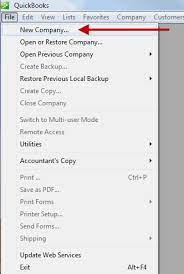 Then, tap on the Express Start option.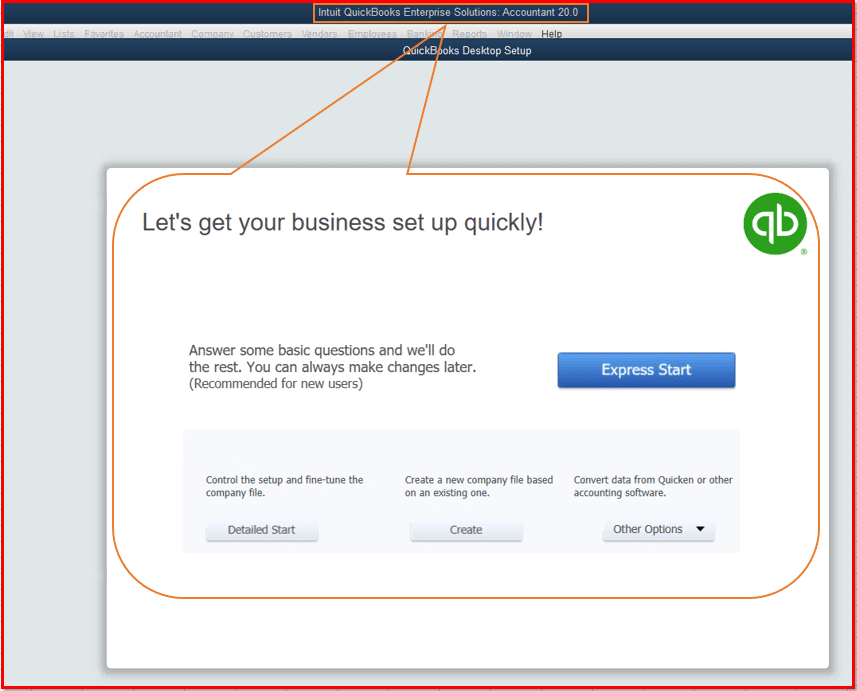 In the case of creating the company file, if you do not encounter any kind of issues, well and delicate. But if you do, then you need to contact your bank immediately.
Check Also: How to Fix QuickBooks EXEAdapter Installation Error?
Solution 3: Restart QuickBooks Account Connection
The process to reboot the Account Connection is:
Initially, run your QuickBooks desktop as system administrator.
After that select the Charts of accounts from the drop-down.
Then click on the Edit account after right-clicking on the Accurate version.
Now, hop onto the "Bank feed settings", then "Deactivate all online services"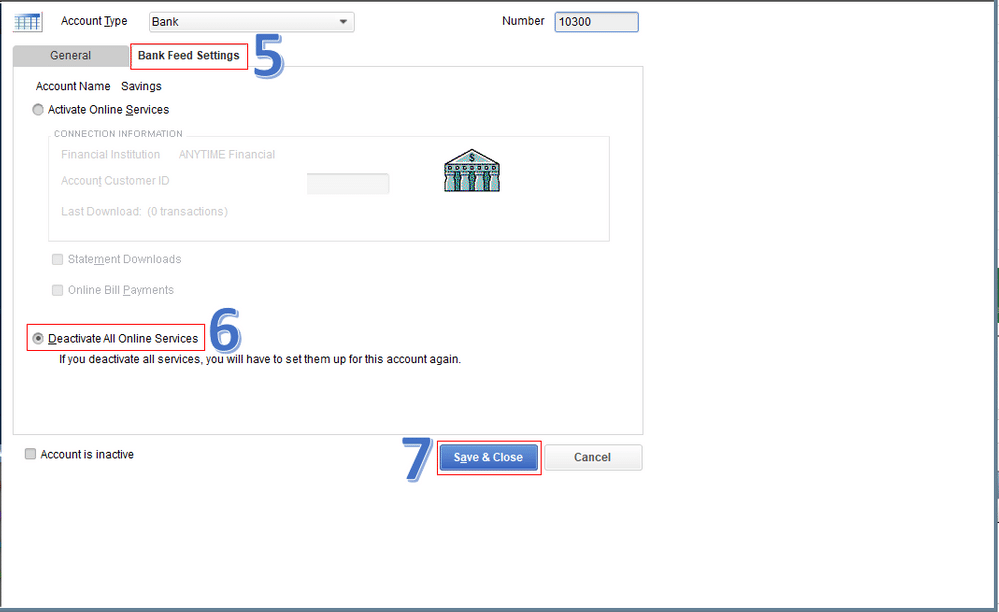 Afterward, save the settings by pressing Ok and Save & Close.
The above process followed the deactivation method of an online bank feed account. Now, you are required to reactivate the report again. To do so, follow the remaining steps.
Go to "Bank feeds", then hit a click on "Set bank feed".
Now choose the bank account, followed by providing correct account details.
In the next step run QB again, log into the bank account, then try downloading the transaction in the qbo format.
Save the file on the system, then go to the File tab.
Opt for Utilities, then go for Import.
Here, you need to click on web connection files, and open the .qbo file just save on the system.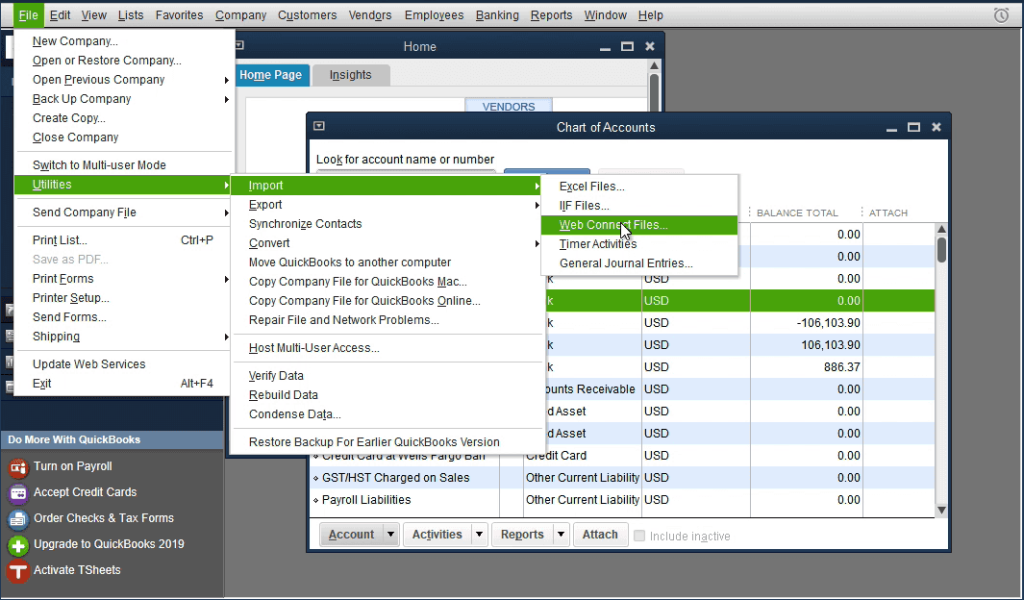 Open the .qbo file that you saved on the system.
Then, under the Bank account, choose to Use an existing QuickBooks account.
And after that, hit a click on Ok when you see the message on your screen saying, QuickBooks has successfully read your Web Connect Data.
Solution 4: Update QuickBooks desktop
By regularly updating the QuickBooks desktop, it is possible to avoid many bug fixes.
Launch the QuickBooks in your system and then press on the Help menu.
Choose Update QuickBooks Desktop, then Get updates to start downloading the updates.
After updating, revisit QuickBooks and see if the error is dissipated.
Restart QB and allow these updates to get installed.
Also Read: Solutions to fix QuickBooks Error 6000, 77
Solution 5: Look over the Inactive Accounts in QuickBooks
First, select the Charts of accounts from the drop-down.
After that, go to the Accounts menu, and choose Show Inactive Accounts.
Choose the inactive account and tap on the Edit account.
Tick mark on the Deactivate all online services through the Bank feed settings menu.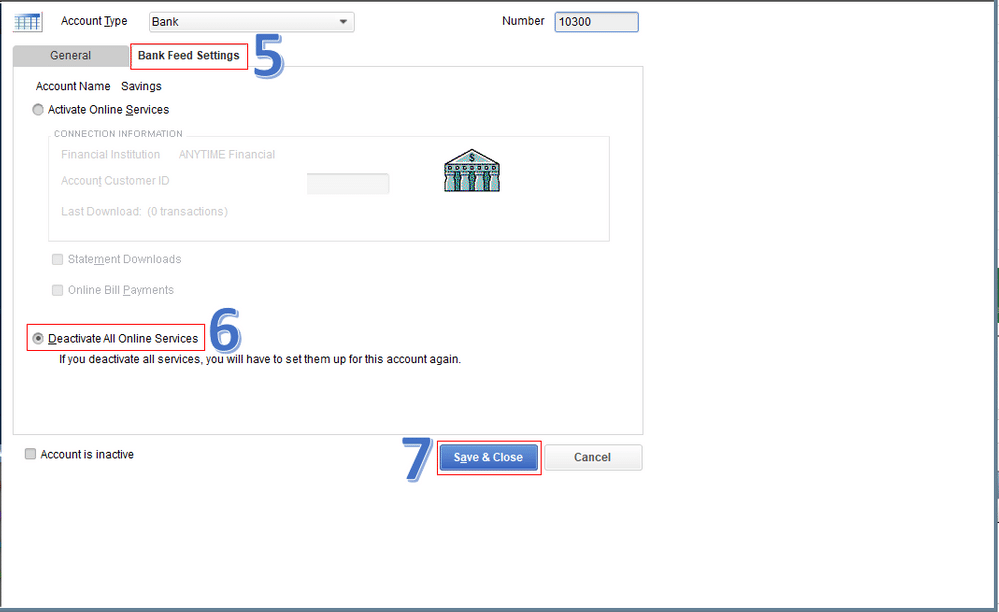 Then, accept the confirmation window by hitting clicking on OK tab.
Reboot the QuickBooks desktop to verify the existence of the this error.
It is possible to deactivate other inactive accounts using the same method.
Solution 6: Match pending QuickBooks transactions
The procedure to match pending QuickBooks transactions is:
Run QuickBooks Desktop, then go to Banking.
After that hit a click on Account having pendency in transactions, then click on "For Review" tab.
Look for the pending transaction matching the transaction already in QuickBooks.
Choose the transaction, then go for Find Match option.
A list of matches will be visible, click on correct match, then go for Save option.
In case, pending transaction is not having a matching transaction in QuickBooks, make new transaction after choosing the transaction, then go for Add button.
When all pending transactions are matched, hit on the In QuickBooks tab and verify if all transactions are matching.
Now, try downloading the transactions one more time, and the process should now finish successfully without Error OL-301.
Check Also: How to Repair Fix QuickBooks Update Error 12031?
Solution 7: Check QuickBooks account
The process to check the account connection in QuickBooks is discussed below:
Run QuickBooks, then go to Banking.
From list of accounts, choose the account causing such error.
Choose Edit, then go for Edit account info.
In Account Details, hit on Disconnect this account, then click on Save and Close.
Then, open QuickBooks again, then go to Banking.
Choose Add Account option, then type in correct login credentials corresponding to your bank account.
When the account has successfully been set in QuickBooks, try downloading transactions again.
Conclusion
The blog showcased all potential fixes for QuickBooks Error code OL-301. Hopefully, you should now be able to establish connection with the bank, and then download transactions without any issue. For technical help, just call us at +1-800-615-2347 and our QuickBooks online error support team will help you fix all your accounting related issues.
Related Articles:
Steps to Resolve QuickBooks Error OL-334
How to Remove QuickBooks Error OL-203?
Latest Methods to Reconcile an account in QuickBooks Desktop