Simple Tips & Tricks to Manage QuickBooks Advanced Inventory Like a Pro
QuickBooks Enterprise can work with multiple add-ons if you wish to turn them on inside the software. One such brilliant and time-saving feature for all the entrepreneurs or business heads is Advanced Inventory.
Particularly, this feature allows business owners and entrepreneurs to manage their inventory at a better rate over various platforms online. With real-time inventory quantity and other information, you as a business owner will save a lot of time, money and efforts while using this added feature on QuickBooks.
What are the benefits of QuickBooks desktop advanced inventory?
Here are some of the benefits of this feature:
You are able to manage your budget order in a timely manner.
This feature is able to create an organized list of your items that can be very useful in the event that you have a large number of SKUs in your product and have less time to write the creation of a high-quality report.
The inventory quantities are constantly updated with the passage of time, and also when you purchase or sell the items.
Your accounting and financial statements are completed in the right date.
You can also keep track of the information about your suppliers.
Images of your products that are customized can help you remember more information about the sort of stock that is available in the the store.
You'll be able run your business more efficiently and efficiently. By using this function, you will be able to know exactly the amount you spend on your sales and purchases and the costs associated with it.
If you are able to utilize this feature in a responsible manner it will allow you to beat your competitors on the marketplace by offering the best pricing, from the most reliable suppliers at the right moment, and having a good understanding of the items you're selling.
You may also like: How to Access QuickBooks Desktop Files with One Intuit Account?
Extra Benefits for Managing the QuickBooks enterprise advanced inventory system
It is easy to track the products that you sell in multiple locations, regardless of geographic borders. This is a massive and better chance to be a nationally-known seller within a short period of time.
Everything that is involved in the management of inventory is managed all in one location including packing, to shipping storage warehouses, the items to be ordered, quantity and selling, and much more.
Barcodes are like the cherry on top of the cake. barcode is as if it's the cherry on top of the giant cake! When you scan the barcodes will allow you to modify or review the information in the shortest time possible. Your time won't be spent searching for the right report in the midst of numerous.
It is easy to get clear information to determine what quantity of order is stored in your house, and the items that are ordered in the future.
After you've mastered the importance in Advanced Inventory and its management Let's shift our attention on the primary goal.
How do we manage Advanced Inventory?
First, ensure that first, make sure you're firstly, make sure you are using QuickBooks enterprise with Advanced Inventory switched on on your devices from which you are running QuickBooks Enterprise from.
Review the settings to track your inventory on the Version of QuickBooks Enterprise installed. It is possible that you have several items that you wish to group, you can select the option of Categories to find the details of the products you want to purchase quick.
Furthermore, you can sort your categories for reports that are specific to your products for a variety of business needs such as quantity control, investment and financial purposes, and more.
In case you want to add new categories into the already existing bunch, here's what you need to follow through:
Go to Settings and hit a click on Product & Services
Then move to Manage Categories
Now click on New Categories
Finally, add the name of the category or subcategories you want to create—fitting your current business needs.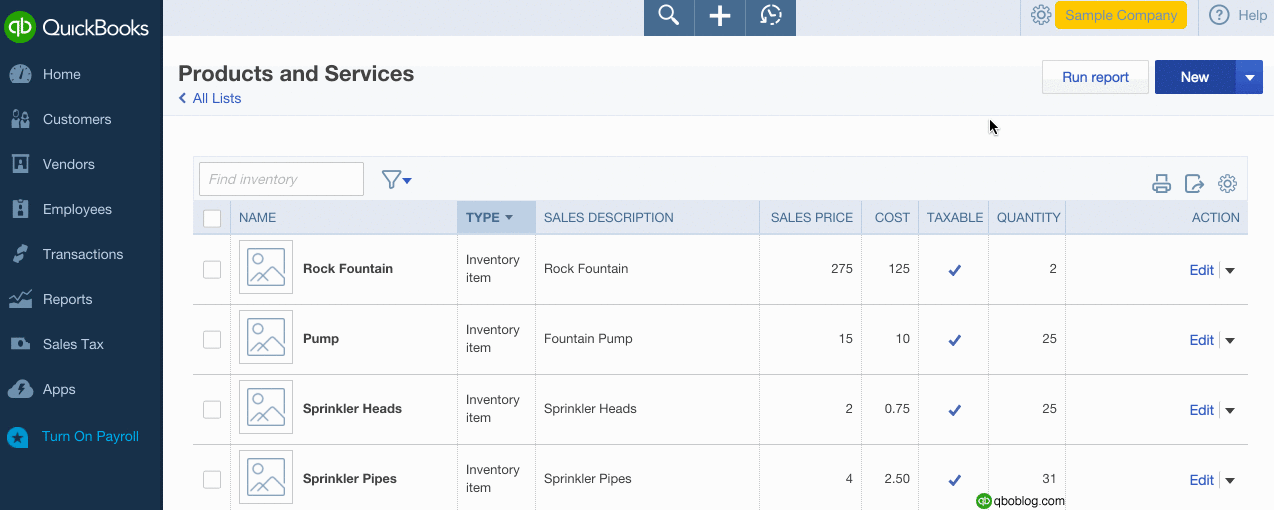 You can create subcategories up to four levels.
After creating the aforesaid categories, you can begin adding the name of the products under these categories manually with the other information related to the product like the cost, quantity, sales description, sales price, etc.
Moreover, you can upload the image of every product you wish to for better reference in the future whenever you are in a hurry.
Also see: Fix Company File and Network Errors with QuickBooks File Doctor
What's Next
Another advantage to the management of Advanced Inventory is that you can upload a file of data of the product, you need to update an additional set of products that need to be updated within QuickBooks Enterprise. But, you should ensure that the data file you've uploaded, or plan to upload is in the format required.
To learn the format required to understand the format, download the file sample from software to use as a source of information.
In this way you will save a lot of time will be saved in the process of updating every product. If you are a startup or a mid-sized business this add-on could be an opportunity for you. If you're dealing with a large number of SKUs or, in other words, stock Keeping Units, then you are sure to be grateful for this feature for making it live for QuickBooks Enterprise.
To purchase and selling, you could also get a purchase request from the vendors whom you deal directly. Once the goods are received, you may enter the information into the electronic purchase order, and then print it out or email it back to the seller later should you need to.
If you have receivables, or payments received You can make sales receipts in QuickBooks Enterprise advanced inventory and then the quantity of the items will decrease by increasing the cash on hand or in the bank.
Reports that you generate using your Advanced Inventory options let you determine what you're selling best or when it is being sold quickly. It also helps you identify the best time to sell any product if you're this industry for the first time. Additionally, summary reports will help you organize your inventory for the future better.
See Also: Combine Reports from Multiple Company Files in QuickBooks
Final Words..!
All in all, QuickBooks Enterprise with Advanced Inventory is an unique example of how you can manage your business and run it like never before. This feature gives you the possibility of integrating all of your inventory in one place. Through this you will be able to manage your prices competitively among vendors as well.
You can reap the benefits of this software's innovative features with adequate training and assistance. If you need to ask a questions or experience any issues when using the software you can reach us 24×7 QuickBooks desktop support line. Our technicians are certified who have years of experience and knowledge of state of the art technology
Related Topics:
How to Troubleshoot QuickBooks Won't Open or doesn't start Error?
Exporting your QuickBooks Desktop Files to QuickBooks Online