Know the latest features of QuickBooks Desktop 2021:
QuickBooks rolls in with newer versions each year, even the 2021 version of QuickBooks rolled in with some fabulous features. The features of QuickBooks desktop 2021 is all about automation to save time and boost productivity. This segment is compilation of just a few new features of QuickBooks desktop 2021. These features to help you get paid faster, while making the date your employees see more effective for their role in the company. Get a better insight about QuickBooks desktop 2021, with this piece of writing.
New and Improved Features in QuickBooks Desktop
Not only the old features of QuickBooks are revamped in the 2021 version, some new features are also introduced. Let us explore all together:
1. Streamlined bank feeds
Now you get advanced online banking, which would help you to review the bank transactions, match them to the existing ones in your books or quickly adding new ones. Importing bank feeds faster is now possible with this feature and by automatically categorizing or batch editing the bank transactions by payees, accounts and classes.
2. Rule based customer groups
You can now create rule-based customer groups based on fields such as customer type, status, location, and balance. This will help you in easily managing them and using them across multiple features.
3. Automated statements/payment reminders
No more manually reminding your customers of their overdue balances is required, you can now automate frequently sent statement emails, tailored to different customer needs. Send the statements with payment links that encourage customers to instantly settle their dues using online payment portals.
4. Advanced inventory improvements in QuickBooks enterprise
The software continues to build upon the new inventory features that were released in 2018, 19, and 20. This new release makes it much easier for the business owners to manage their warehouse inventory in QuickBooks desktop. This also improves the security and confidentiality by limiting the access.
5. Payroll liability reminders
Small and medium business owners can set up calendar notices for ensuring that they are reminded of the upcoming payroll tax and liability payments. You can also track the different deadlines to pay liabilities and get reminders in a timely way.
6. Customized payment receipts in QuickBooks desktop
You can also have a consistent, professional look across all of the customer's communication with this particular feature. Sending detailed, customizable, and professional looking payments receipts with all the relevant information fields, is now easy.
Read Also: How to Fix your Beginning Balance in QuickBooks Desktop?
7. Setting up and reusing email templates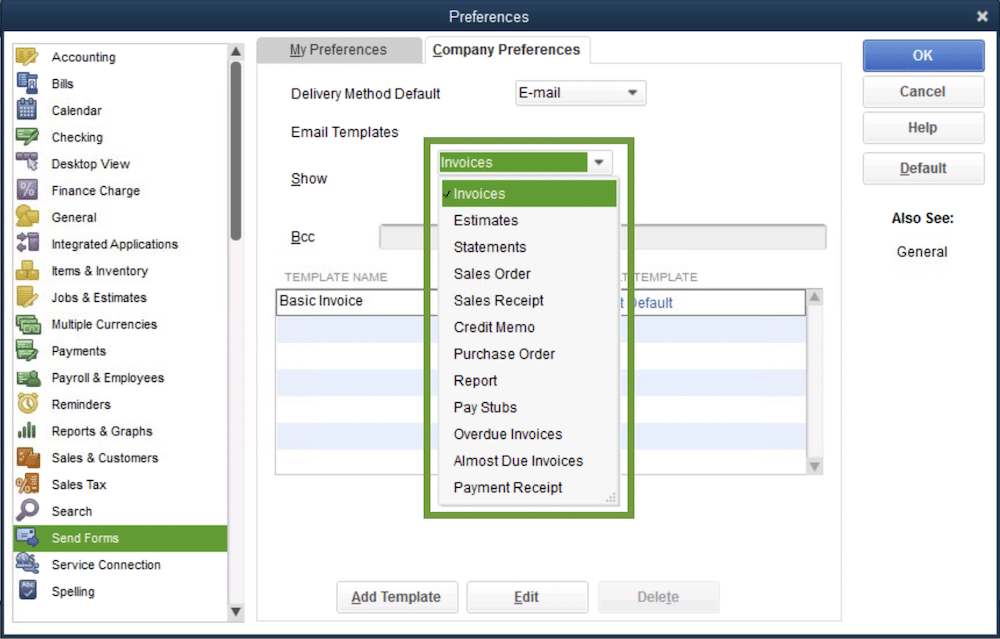 You can now create and reuse the different templates for email communications with customers. This also makes it convenient to save, store, and recall email templates for reuse.
Moreover, it enhances the confidence and accuracy in the customer emails by automatically previewing the PDF attachments before sending them further.
8. Automated merchant services payments reconciliation
This feature will ensure improved matching workflow for QuickBooks payments. And would help you in matching all the payments to your accounting automatically, every time. The best part about this feature is that the majority of the payments and transactions will be automatically reconciled.
9. QuickBooks tool hub program
QuickBooks Tool hub has always been a saviour for assistance with common QuickBooks related issues. You can simply fix common issues using this one stop solution.
You may see: How to Recover the Lost Data with QuickBooks auto data recovery?
10. Data level permission
This is whole new feature in QuickBooks enterprise 21.0 that permits you restricted access for your users and roles created. This lets the admin to create users and roles with access permissions at record level for customers and vendors. You can create data level permissions by performing certain set of steps.
Final Note..!
This is the list of top 10 features that rolls in with QuickBooks desktop 2021. However, If you have any questions, comments, or concerns, feel free to contact us! Our QuickBooks desktop support team will be more happy to help you out with your accounting related concerns.
Other helpful articles:
Set up firewall and security settings for QuickBooks Desktop