Use these expert tips to fix QuickBooks Multi-User mode not working issue:
Do you find it difficult to deal with QuickBooks multi-user mode not working error? Well, this is a common error that one experience due to a couple of factors. The efficiency of QuickBooks cuts down, when QuickBooks multi-user error appears on the screen with a warning message. You can often experience such an error when trying to launch a company file stored on a server.
Moreover, if the software continues to work in single-user mode, then experiencing such an error is pretty much common. You can scroll through this segment to get a better grip on to QuickBooks multi-user mode not working problem. Or can also contact our tech personnel for any further support.
A gist of QuickBooks multi-user mode not working error
QuickBooks multi user-mode, an inbuilt feature in the accounting software package, enables more than one user to work on the same file simultaneously. It is necessary for every user to know the QuickBooks license in to use QuickBooks in multi-user mode. This feature assists companies in enhancing productivity. Users, however, may receive some unexpected errors while working on this mode.
Error name: Multi-user mode not working
Error description: "This company file is on another computer and QuickBooks needs some help connecting"
Software: QuickBooks Desktop
Prerequisites: Make sure to install QuickBooks database server manager. Also, install the same version of server manager.
Quick solution: Run QuickBooks file doctor tool
Why you experience QuickBooks multi-user mode not working problem?
Experiencing such an error can be expected due to the following reasons:
Just in case the windows file permissions aren't set in a proper manner, then you might land up in such an error.
Moreover, if the .nd file is corrupted or damaged, then landing into such an error is definite.
You can also experience similar issue if QuickBooks accounting software is not installed on the server.
If the hosting settings are configured incorrectly.
Another scenario can be if the QuickBooksDBXX services aren't started yet.
Also, if the database server doesn't have the rights to open the QuickBooks company file.
Important points before troubleshooting
There are two basic requirements for setting up QuickBooks multi-user mode, without which it won't be possible, namely:
A license of QuickBooks for more than one user.
One system requirement that is to be used as the QuickBooks server.
You need to install the QuickBooks database server manager.
Ensure that you have installed the same database server manager as the current QuickBooks version.
You may read also: How to Resolve QuickBooks Error 1601, 1603 and 1642?
Corrective measures to fix QuickBooks multi-user mode not working problem
Below is the list of corrective measures that can be performed, so as to deal with QuickBooks multi-user mode not working error. Let us dive in!
Method 1: Configure default setting
Open QuickBooks and click on files tab.
You now have to click on utilities tab.
Select the option to host multi-user access.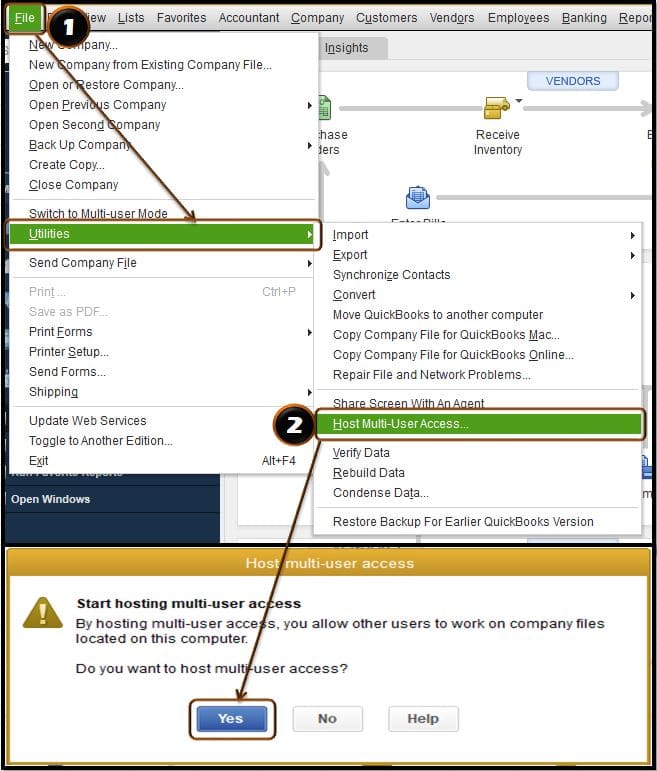 Add the desired number of users with the company file.
Click on cancel if multi-user mode is enabled already and you are asked to disable it.
Create different login credentials for different users and setup will be done.
Method 2: Ping the server from workstation
Open start menu on the server.
Type network and open the network and sharing center.
You are required to click on change advanced sharing tab and from there turn on network discovery and also file and printer sharing.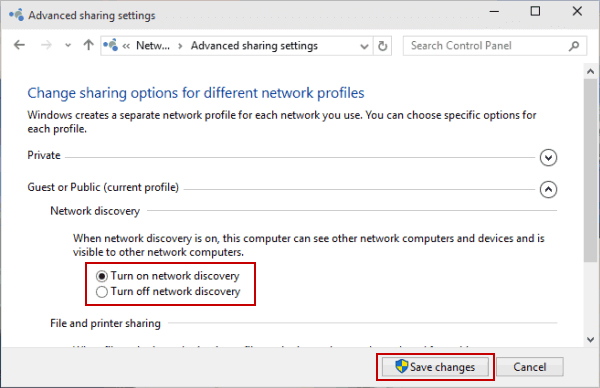 Get the name of the server.
Enter in CMD in the run window.
Hit enter tab
In the CMD window, you need to enter the ipconfig/all text and also click on enter tab.
You will see the server name next to the host name.
Note down the host name and move to the workstations.
Now hit a click on start menu.
Open the run command window.
Type in cmd tab and then type ping and hit enter key.
Now type in server name without the brackets.
Read Also: How to Fix your Beginning Balance in QuickBooks Desktop?
Method 3: Ascertain the QuickBooks services are running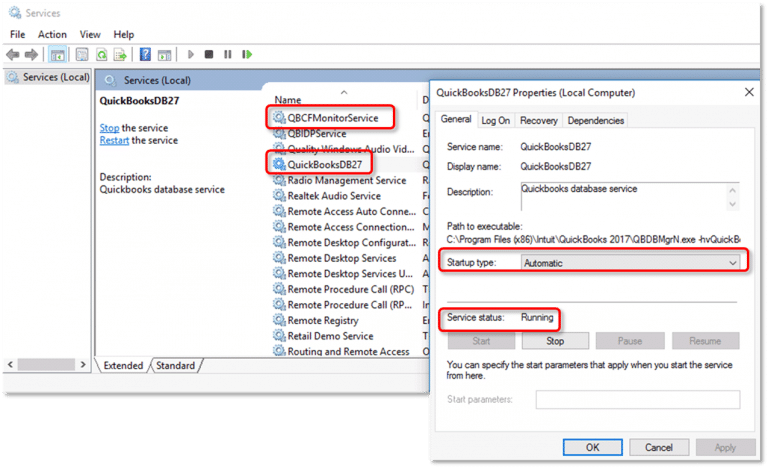 Head to the windows search bar and search for service.msc
Check if QuickBooksDBXX service in the services window list.
In case the service is unavailable, then perform the necessary steps.
Double click QuickBooksDBXX and the value should appear automatic within startup type.
Hit start tab.
Choose restart the QuickBooksDBXX service for the fist second and following failures.
Repeat the steps for QBCFMonitorService.
Method 4: Verify the host mode on all the user systems
Start the system and move to QuickBooks file menu.
Go for Utilities tab.
In case you find host multi-user access on the list, then head to a different system.
In case you found stop hosting multi-user access on the list, then select that and disable hosting to enable QuickBooks single user mode.
When it is certain that the hosting mode is turned off on all the user systems, then you need to check if multi-user mode is working or not.
Also read: How to Fix QuickBooks Error Code 80029c4a?
Method 5: Using QuickBooks database server manager
You need to go for QuickBooks database server manager on the server by typing the database in the start menu.
Unable to locate the folder locations, then use browse for locating the folder where the company file is stored.
Click on ok tab and go for start scan tab.
Method 6: QuickBooks must be able to send data
Change the settings of firewall and antivirus.

Click on windows key and control panel.

After that click on windows firewall option.

Click on the prompt to allow an app through windows firewall option.

Tap on change settings and click on checkbox under the public list for QuickBooks application.

Click on public for the application.

Try running QuickBooks in multi-user mode.

Test the path and ascertain if QuickBooks is able to communicate.

After that type ping and hit enter key.

Use UNC to reach the shared folder in the server.

Move to company file following the UNC path.
Create a new company file folder

Create a new folder for the company file.

Make sure to make it on host system.

Set up the folder and permit for windows to access permissions for the new folder.

The company files can be shared across the systems.

Check if the company file in multi-user mode opening.

If it opens up in a proper manner, then the issue definitely resolved.
Method 7: Install and Run QuickBooks File Doctor tool
Firstly you need to download and install the QuickBooks tool hub program.
Open the tool hub by clicking on the icon.
Navigate to the Company file issues tab and choose QuickBooks file doctor tool option.
You can also download the file doctor tool from here.
This tool will help you analyze if your computer is appropriately set up for using QuickBooks multi-user mode. Run the QuickBooks file doctor tool and see if the problem has been fixed.
Conclusive lines!
After you go through the corrective steps scribbled above, it might be a little easier for you to tackle through the QuickBooks multi-user mode not working error. In the scenario when such an error is experienced even after carrying out the required procedures, then contacting tech support professionals becomes a necessary step.
You can reach out to our QuickBooks error support team using our dedicated tech support line and ask our accounting professionals to eliminate the issue for you permanently.
Related Articles:
How to Troubleshoot QuickBooks Error 6190, 816?
Troubleshooting basic QuickBooks company file issues like a Pro