Learn how you can resolve QuickBooks Error 6147 in just a few minutes
We created this article to discuss one of the most frequently error i.e., QuickBooks error code 6147. This is one of the most common error that comes in -6000 series errors. It generally appears when QuickBooks won't restore backup from your computer. Moreover, if you are looking instant help to fix this error you can go through the quick solutions given below in this post.
Other helpful article: How to troubleshoot QuickBooks error 6190?
What is QuickBooks error code 6147?
QuickBooks Error 6147, 0 may appear when the file is corrupted or when attempting to open your company file or a backup file. In this error you are restoring the backup using the network drive so the name of backup file goes beyond the limitation of 210 characters which is its maximum limit. Below we have shared some of the possible causes and troubleshooting steps to resolve this QuickBooks error code 6147 quickly. So keep read on!
What Causes QuickBooks Error code 6147, 0?
As we mentioned earlier, when the file is corrupted at the time of restoring so the backup using network drive. There can be other factors which is mentioned below that lead to QuickBooks error code 6147.
While restoring a backup file from an external drive or network.
You cannot access your company file if it is damaged or corrupt (For e.g., .ND or .TLG extensions)
If the QBW file is damaged.
This error occurs when you give incorrect information to the QuickBooks company file.
If the company QB file is opened by a mapped drive that might have got deleted and it doesn't exist anymore.
Latest solutions to resolve QuickBooks error code 6147, 0
Now you are completely aware of causes and what symptoms you are going to see when having such error. So, check below possible solutions to discuss how to resolve QuickBooks Error 6147, 0.
Solution 1: Download and Run QuickBooks file doctor on your server
Solution 2: Make a backup file at a different location
First of all, ensure that the QuickBooks backup file name is correct. If it is not correct or exceed the character limit so go to a new location and restore the backup files. There are some following steps which is given below:
In this process make sure that you have not done hosting of your system.
After that in QuickBooks, click on the File menu and then select utilities.
If you find Stop Hosting Multi-User Access option there then follow the next step.
Next step is to stop the access of Hosting Multi-User access.
And then, click Yes on the window and wait for a couple of minutes until any new window appears.
After that you have to click Yes again while the company file is closed.
Now you are good to go to restore the backup file present on the system.
In last you have to check as we mentioned earlier that the company file name is not more than 210 characters.
Solution 3: Use Trend Micro Active Scan
Firstly, you have to find the location of the company's file.
Then press Ctrl key and double click on QuickBooks simultaneously.
Open the software without disturbing the company's file.
In this, company's file must be on top so choose the company file from the list.
After that the file list will open that would display the location of the file.
Now open the scan settings in Trend Micro Active Scan.
In last carefully select the folder and add it to the exception.
Also read: How to navigate QuickBooks desktop in a faster way?
Solution 4: Repair .ND and .TLG file
.ND and .TLG files are configuration files of QuickBooks that allow users to run the company file easily in a network or multi-user mode. In below points you can check how to rename the file.
Initially open the folder which includes your QuickBooks company file.
In the list locate the .ND and .TLG file.
To end the process, right click on these files and rename it to .ND old and .TLG old
Solution 5: Rename the .ADR file as main QuickBooks Company File
Renaming auto data recovery (.ADR file) can help you to fix the QuickBooks Error 6147, 0. The few steps involved in the process are:
First step is to open the folder with QuickBooks company file.
Now find QuickBooks .ADR folder
And then, open the folder and search recent ADR file.
Last to complete the process, right click on that file and rename it to .QBW
Solution 6: Access the rebuild utility
Move to file menu.
Choose utilities tab.
Select rebuild data.
Solution 7: Close all QuickBooks processes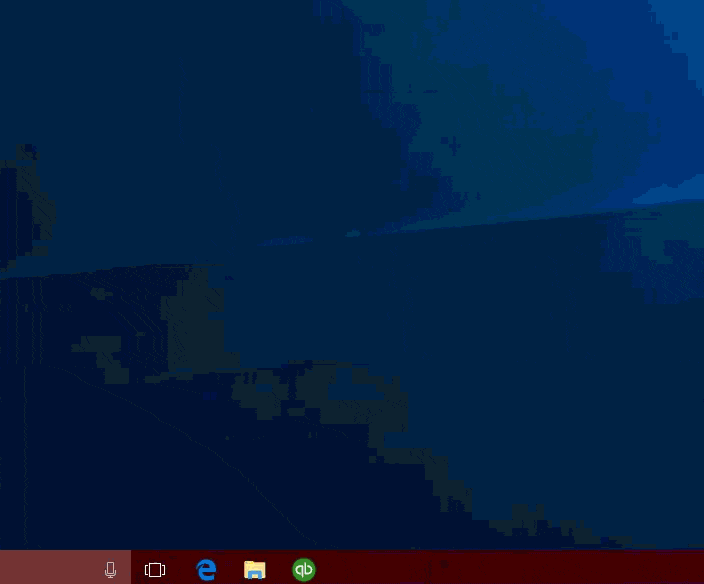 Login as admin on the server system.
Press ctrl + shift + esc keys.
Show the processes for all the users by selecting the users tab.
Highlight each of QuickBooks processes.
Select end task option.
Open the company file in multi-user mode.
Solution 8: Use QuickBooks install diagnostic tool
You need to download the QuickBooks tool hub program and from there access QuickBooks install diagnostic tool. Run the tool and let it perform the necessary steps to rectify the issue.
See Also: Fix QuickBooks Error 6155 0 – Unable To Open Company File
Summing up !
I hope by following these points can help you to resolve the QuickBooks Error 6147, 0. However, if you have any doubt or query so you can directly reach out to our Certified QuickBooks desktop support team. All you need to connect with our experts will help you with the right solution and resolve this error within no time.
Related Articles:
How to fix QuickBooks Error H101 H202 H203 and H505?