New and updated features in QuickBooks Desktop 2022:
Intuit's QuickBooks Desktop 2022 includes many new capabilities with tracking financial transactions, data synchronization and speed improvements and is esteemed to enable your business complete more accounting tasks quicker. In this blog post, we are giving you a brief about what's new in QuickBooks Desktop 2022. Read on to know more about the new features and methods to use them.
Like every year, Intuit has again launched a new version- QuickBooks Desktop 2022. This new version consists of bug fixes and improved features for the users. The best part is that this software is easy to use, fulfill the needs of the users and is also faster. Since this new version has many new and interesting features that is bring positive effects on functionality and workflow, you need to upgrade to this version.
You might see also: How to Open QBW File without Using QuickBooks?
Learn what's new in QuickBooks Desktop 2022
Checkout the following enhanced features of QuickBooks desktop 2022:
64-bit advanced processing power
QuickBooks Desktop will enable you to use the 64-bit processor to its full capability. The 2022 product release is lab tested to be up to 38% faster. Just install the 64-bit QB 2022 version and then restore your older backup file or your account's copy. And you can perform your accounting tasks at much faster speed with a more reliable QuickBooks.
E-commerce for QuickBooks with Webgility
This feature will allow you to track your revenue from different retail platforms like Amazon, eBay, and Walmart, and sync directly in QuickBooks. Integrating E-commerce Webgility into the 2022 product release will also provide you with more flexibility while performing your accounting tasks, simplify e-commerce management and easily track your profitability.
Invoice History Tracker
For QuickBooks Pro, Premier Accountant 2022 and Enterprise 22.0
Real-time invoice tracking feature is available and it includes
Invoice due data
Create data,
Email date and customer name.
Invoice view data. It is easy to see viewed date if you have a good internet connection
Date and amount of customer payment receive.
Amount and date of make deposit recorded in QuickBooks
Improved status tracking
Real-time visibility of the invoice statuses.
With these new and improved features, from now on users will not get confused about the invoice history information. They can also take relevant decision in real-time and set up proper communication with the clients. However, one should be aware that this feature doesn't support Microsoft Outlook 2010.
Read Also: Enter and Delete Transactions by Batch in QuickBooks Desktop
Transfer Credit between Jobs of the Same Customer
This feature is available for QuickBooks Pro, Premier Accountant and Enterprise 22.0
The user can apply for customer credits for all jobs of the same selected customer. There is a new column on applying for the credit window shows the customer and the job. Through this feature the users can designate credit to other jobs of the same customer record a delay in transfer of credits between the jobs.
What is best about this feature is that it saves a great amount of time and also provides solution for applying credit memos all across the job. Moreover, QuickBooks develops a special Account for Credit Transfer. Other Current Asset account type automatically by making use of the general entries which record the modification that happens behind the scenes.
The transfer of credits from one job to another within the same customer cannot be undone. However, you can undo it by manually making additional entries.
Do note that the users can in no way perform the first instances of the transfer of credits between jobs without using Chart of Account access.
Below are some of the improved features in QuickBooks Desktop 2022 Update.
Pay and schedule bills faster
Upgrade to the 2022 product and you will be able to schedule and pay bills within QuickBooks using multiple payment modes such as bank transfer, credit card, and debit card. QuickBooks Desktop 2022 will enable vendors receive money through bank transfer or physical check.
Bill approval process
Using QuickBooks Desktop 2022, you can now handle and manage accounts payable with confidence. This feature will let you set up and define the approval process, send bills for approval, and approve the bill. You can also edit, deactivate or delete entries from the approval tab.
Read Also: How to Export your QuickBooks Desktop File to QuickBooks Online?
Sick and Vacation Pay Tracking
This feature is available for Premier Accountant 2022, Enterprise 2021 with an Enhanced Payroll Subscription and QuickBooks Pro.
This feature provides improved tracking and reporting of sick or vacation time. The first change in this feature is that it gives warning to the QuickBooks users while saving a paycheck that exceeds the employee's available sick and/or vacation time. The improvement is that the Accrued, Used and Available sick and vacation hours by reformatting the pay stub.
Prompt to Create a Bill Payment when using the Write Check
This feature is available for QuickBooks Pro, Premier Accountant 2022 and Enterprise 22.0
Revised and Enhanced new features: These features includes – provides visibility into unpaid vendor bills to assist in payment management. This is also important for the users as QuickBooks now prompts as well as guides its users to link their checks along with the open bills, showing open bills for few specific vendors to provide access. Moreover this new version of QuickBooks also highlights the GO TO PAY BILLS option in the new check bills pop-up.
QuickBooks also automatically filters out the previous window for the specific vendor who users initially attempted to write a check for, when the users click this earlier mentioned option. After this the Pay Bills windows opens for the users. Users can easily avoid these features using the Write Check Transaction type.
Bill entry automation and customized bill payment stubs
QuickBooks Desktop 2022 will let you automate your bill entries from the mobile app for QuickBooks Desktop as well as from bills sent via email address. Just upload the bills to QB Desktop and review them. Also, bill payment stubs have been added to the list of customizable QuickBooks forms. You can now maintain professional and dependable communications by emailing confirmation to your vendors.
Read Also: How To Resolve Common QuickBooks Desktop Install Errors?
Upload documents
Directly upload documents and attach them to transactions through QuickBooks Desktop mobile app. Just upload documents from your mobile device, view them in the QuickBooks Desktop Soc Center, and attach them.
Sensitive Payroll Permissions
This feature is available for QuickBooks Enterprise 22.0: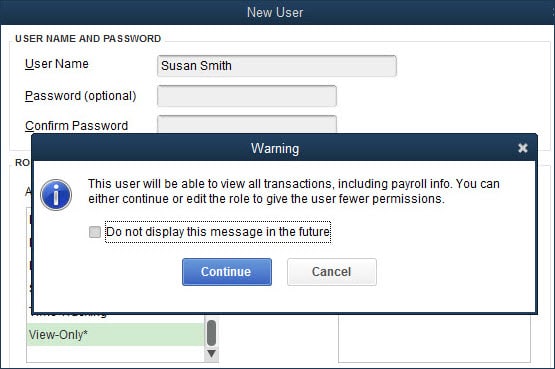 This features gives the Admin user the ability to identify when any permission level assigned to a user includes the access to sensitive payroll related information which is marked by an *(asterisk).
Employee Pay Adjustment History
This feature is available for QuickBooks Pro, Premier Accountant 2022 and the Enterprise 21.0, Maintenance release R3 or newer. This feature is used by the customers along with the payroll subscription as it allows them to track changes for employee pay rates for hourly:
Payroll items
Bonus items
Commissions items and
Salary
Intuit Interchange Format (IIF) List and Data Imports
Available QuickBooks Premier Accountant 2022, Enterprise 22.0 and Pro:
The enhanced feature of IIF importing basically checks and validates the data feature before importing it and generate a report of the issue in case the import is not successful thereby permitting the user to fix the issue and import the right records separately, IIF Imports also supports both lists as well as transaction.
Choose from multiple customer contacts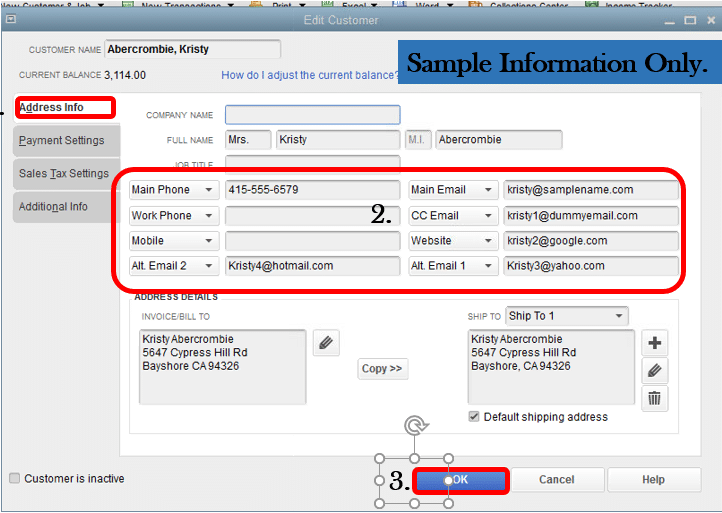 The 2022 release will enable you to add multiple customer contacts to your batch emails. You can now send emails quickly by selecting the right recipients from your list of customers or vendor contacts. This will minimize miscommunication caused due to manual entry of email addresses.
Instant deposit
Receive funds instantly after your customers pay you. You would just need a QuickBooks Payments account and then get deposits anytime, even early mornings, late nights, weekends, and holidays.
Payment links
Payment links, a QuickBooks Desktop payment tool, can be used to collect payments for items that do not require an invoice. Go to customer and create a link for payment or use the payment link icon. Next, enter amount, description, select or add a new customer, customer email, and payment method and send the link.
Also see: What to do when QuickBooks can't find company file?
New and Improved features in QuickBooks Desktop Mac 2022
The QuickBooks for Mac 2022 version has some new as well as improved features and they are listed below.
Square Import
This feature helps in importing sales data from Square via the use of .csv file type.
iCloud Document Sharing
By using iCloud, users can easily share QuickBooks for Mac file very conveniently.
Email Tracking
Through this feature it is very easy to track the date of the email sent through a tab in the vendor or customer centers by internet connection.
Also see: How to Fix QuickBooks 2022 installer keeps forcing reboot and won't install issue?
Bank and/or Credit Card Reconcile Discrepancy Report
This feature is used to identify modifications made to reconcile transactions.
Report Windows
It has enhanced spacing as well as readability.
User Passwords
The personal information of users are encrypted. It is suggested that all password combinations should be complex to avoid hacking of accounts.
Winding up!
So these are some of the most notable new and updated features and tools integrated in QuickBooks desktop 2022 that you should know about. If you want to learn more about any feature or face any issue while using QuickBooks, please feel free to contact our QuickBooks enterprise support team of certified technicians.