Happen upon payroll update error 12031 and unable to decide what to do? Need not to worry, as this is a comprehensive guide that would cater you with the best possible solution steps to get rid of the QuickBooks error code 12031 with much ease, along with the factors triggering to this error. You are suggested to scroll through the segment with much concentration, so as to avoid any sort of further mess.
What is QuickBooks update error 12031?
This particular error can be seen by you when you try to update QuickBooks payroll service. You might bump upon QuickBooks error 12031 due to network timeout. This basically restricts the software from accessing the server. You will further encounter such an error, due to any firewall or security related bug. This is a pretty common error that could be tackled using some practical steps.
What instigates QuickBooks payroll error 12031?
There can be a handful of factors triggering QuickBooks Error code 12031, out of which the common ones are listed below:
Often the internet connection issue might trigger this error. When the internet works on alternate connections and it stops proper software working.
If the server is taking a bit too long to respond, then such an error can be seen.
Furthermore, just in case the internet explorer isn't the default browser, then it might restrict the software functioning.
If several times the internet or firewall security settings are blocking the connection or pages needed for the software to download an update.
You may read also: Fix Company File and Network Errors with QuickBooks File Doctor
Methods to resolve the QuickBooks error 12031 successfully
You can implement the below procedures, so as to rectify of the QuickBooks error code 12031 successfully:
Method 1:
Start off with closing QuickBooks software.
Make sure to click on Internet browser.
Hit a click on Tools and Internet options.
Choose Security tab and also click on Globe icon.
Hit a click on Content tab.
Press the Content advisor button, in case it says disable, then enter the password and disable the Content advisor.
Further, click on Connections tab:

Choose Never dial a connection option, in case you do not use the dial up node.

Else use the Dial up node and make sure that you have entered the correct ISP.

Make sure that Automatically detect settings option is checked.

You need to Verify use a proxy server checkbox is cleared.

Use the Proxy server and document the complete address and port.

In case the port is other than port 80, avoid unchecking use a proxy tab. And use the proxy box for testing purposes. In case the port is Port 80, then you can simply uncheck.

Now, select OK on the LAN settings.
Choose the Advanced tab

Click on the Restore advanced settings.

Now in the Settings tab, scroll to find use TLS 1.0, USE TLS 1.1 and Use QuickBooks TLS 1.2 options.

Make sure that USE TLS 1.0 is checked and USE TLS 1.2 s not.
You further need to click on OK tab and close the Internet options window.
And close Internet explorer and reboot the system.
You then need to open QuickBooks and try to update QuickBooks desktop again and check if the issue is rectified.
Method 2:
In this particular method, you need to click on Help tab.
And further click on Internet Connections setup.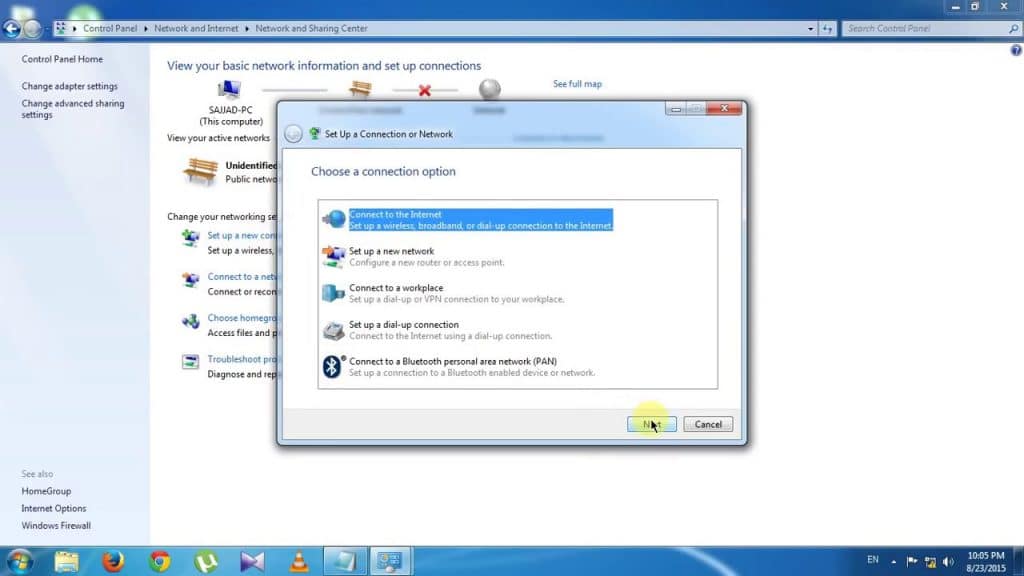 You are then required to click on Option stating use my computer's internet connection settings to create a connection when the app accesses the internet.
Further, click on Next tab.
You then require to update again:
You need to select strong, help, and click on update QuickBooks desktop. In QuickBooks 2008 and later versions, you need to select Update now tab.
If you are using 2006 and earlier version, choose file, update, QuickBooks, and Update now tab respectively.
Read Also: How to Fix QuickBooks Error Code 80029c4a: Can't Load DLL?
Method 3:
Under this method, you would have to open the menu for Internet connection setup available in QuickBooks.
And further click on Internet properties.
You can see several tabs in the Internet properties.
From the available selections, click on Advanced tab.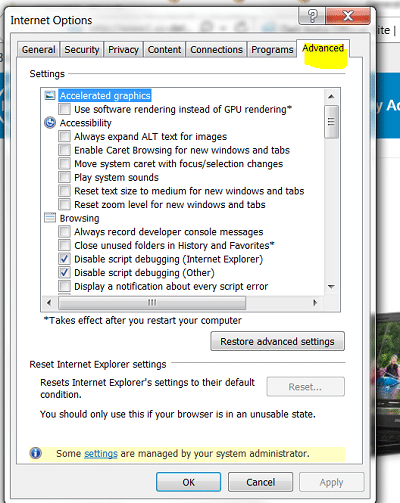 Ensure that the Advanced setting matches.
And click on Apply tab.
Moreover, click on Save tab.
At last, close QuickBooks and open it again and also try the payroll updates process again.
Method 4:
This method requires you to click on Strong and update now tab and select Strong tab.
You are then required to select Reset updates checkbox and click on Get updates tab.
If the program update doesn't work, then you would have to perform the following steps:
You will have to check the Internet connection.
And configure internet security and firewall updates.
Final steps, you would have to start Microsoft windows in the safe mode and download it again.
The bottom line
That was all you need to know about fixing the QuickBooks error 12031. As always: For further queries, please connect with our QuickBooks error support is readily available to resolve all the accounting issues in no time.
Related Articles: