QuickBooks services and databases have created a massive impact in the world of accounting and finances. It is now extremely preferred by most businesses to generate invoices thus helping small businesses run with authenticity. One great thing about QuickBooks is that its interface is so easy that anyone can use it without any hassle.
The QBDBM is an essential aspect of QuickBooks software. It allows you to manage the QuickBooks Server for multi-user access. This database manager tool creates a network data file (.ND) for any desired company file on the local host system. Today we are going to talk about QuickBooks Database server manager. We will elaborate on the process of it and discuss why it is so famous. Moreover, we will also guide you through the setting up, installation and updating process. If you already have it installed and need to update it, we will step-wise help you through it.
You may also like: Steps to resolve QuickBooks error code 15221
What is QuickBooks Database Server Manager?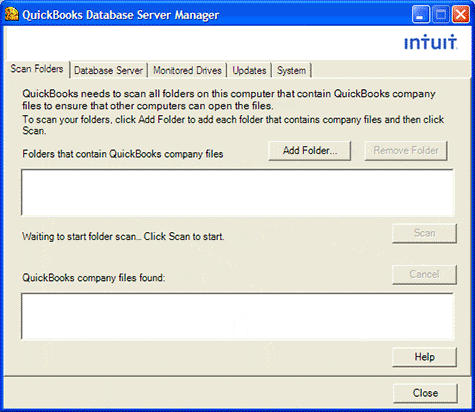 So what is QuickBooks database server manager? it is a tool that allows QuickBooks servers to connect to multiple users. It develops a network base data file that is primarily used by the host computer. This helps it easier to create network data files for the company which is present on the host computer. If you want multiple access for different users, all you need to do is install this tool. The bottom line here is simple. If you need multiple access from the host computer, it is not possible if you do not have this tool. But it has more capabilities other than just networking. They are as follows:
Scanning the QuickBooks company file.
Automatic detection of local storage device for the new company.
Creates a file which is also known as network data files that are in the host computer.
You can add various users during the installation process.
These are some of the things that usually come along with the tool itself. Therefore below you will find a comprehensive guide that will help you install the tool.
What QuickBooks Database Server Manager tool Does?
It can operate the following tasks for you:
Scan the QuickBooks company file which is compulsory for multi-user access.
Study the local storage device to detect a new company file automatically.
NOTE: The QuickBooks Desktop requires for optimum file performance on the network, you can install and set-up this tool on the computer where the company files are located. The below given image shows how QuickBooks Database server manager tool looks like: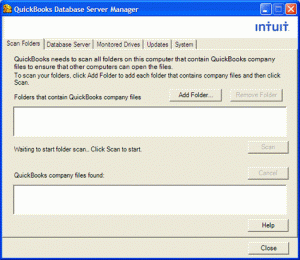 Some Important Points
Add a User: Each QuickBooks versions will add a user when the QB Database Server Manager is installed. (For Example- QBDataServiceUser28 for 2018 and QBDataServiceUsers27 for 2017).
Multiple Versions: If you are installing various versions of Database Server Manager it will grant you only numerous versions of processes, but it cannot provide multiple versions of the software.
Dump that the year's database services are running in the background when the Database Server Manager works for every year. Make sure that the functions of the Windows interface which are accessible via the Windows and the "Control Panel" than this service are labeled as QuickBooks DBXX, where the XX shows the number of versions (example- "27" is for QB Desktop 2018 and "28" for QuickBooks desktop 2019).
QuickBooks Database Server Manager (QBDBMS): QBDBMS created a Network Data files and stored the company files on the host computer. If you wish to use multiple versions of QB Desktop, then you should install every version of the Database Server Manager.
You may install the QB Database Server Manager in a chronological order from oldest to newest for each version when you want to use multiple versions of QuickBooks desktop.
Read it also: How to Recover QuickBooks Error Code C=51?
How to set up QuickBooks database server manager?
In this section, we will talk about the steps that are required to use the tool. We will also talk about the setting up process.
First, you need to configure the firewall manually. This will allow the tool to run on the server.
Open the database and hit the 'port monitor' tab.
Tap on start and then on the windows firewall tab.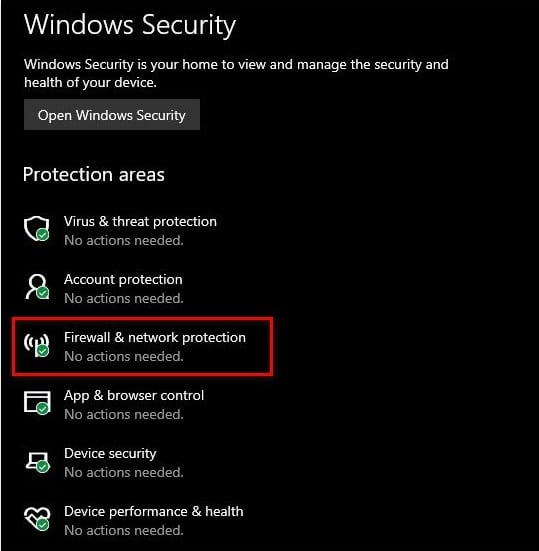 Head to advanced settings and then inbound rule. Then choose 'rule'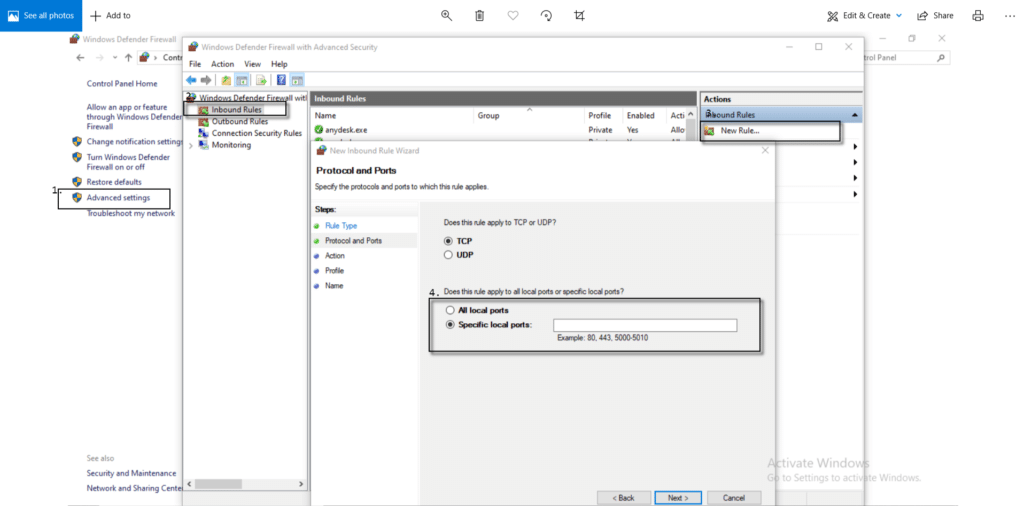 Choose the port and then hit next.
Make sure that you select TCP and specific local ports option.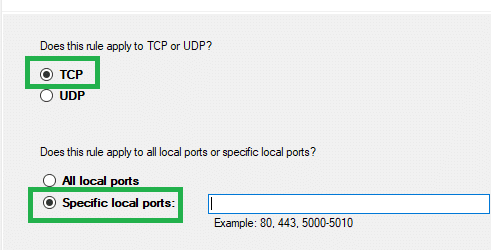 Then, hit on next then 'allow the connection'.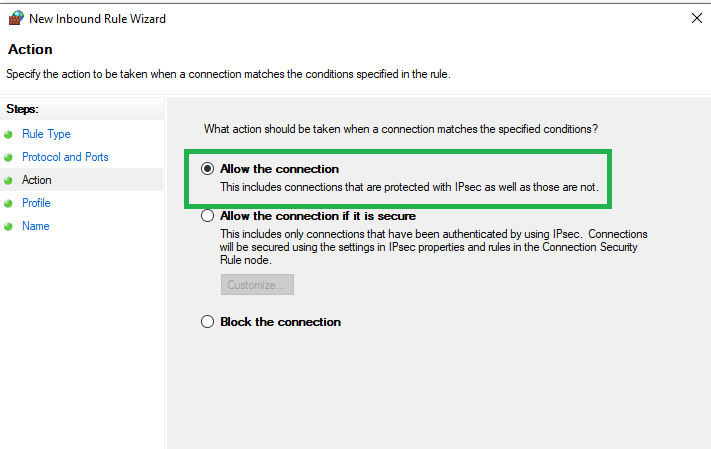 Mark all the profiles and hit next.
Create your rule and then hit the finish.
Your QuickBooks database server manager is now set up. All the company files which are designed in the scanned folders for multi-user access will be scanned automatically.
Monitored Drive Features
Whenever you add new company files to the server, you can use the Monitored Drive features which keep your QuickBooks Database Server Manager updated.
Hit on the Start button and then opt for Program. Then, tap on QuickBooks Database Manager.
Hit on the Monitored Drive tab.
Rename and remove and then choose in case you want all the local drives which you want to be monitored for company files that are added.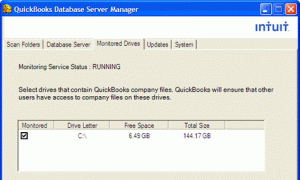 Database Server Features
Determine open your QB Database Server Manager
List the users who are logged into each company file and the company files which are connected to the server.
The status will be displayed on the services of the QuickBooks Database Server. All the services would be running when the server is hosting the company files.
In such a case, if you want to change the status of the services, then use the Services Administrative Tool to repair the services QBDBXX.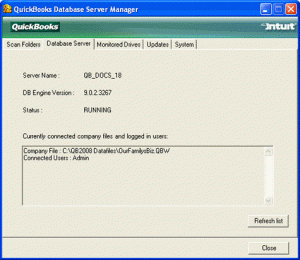 Features of Update
For downloading the QuickBooks Server updates, use the updated features and check the versions of QuickBooks Server.
Firstly, tap on the Start button and then immediately pick Program.
Now, hit on QuickBooks Database Manager.
Hit on Updates.
Follow the instructions displayed on the screen so that you can install the updates.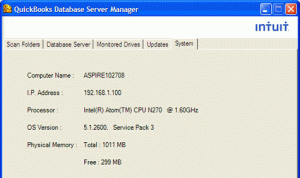 Firstly, hit on the Start menu.
Now, opt for Program.
Choose the QuickBooks Database Manager option and then hit a click on System.
Check on system information for the computer which has the database server installed on it.
Check also: How to Fix QuickBooks Error 6000, 83 (Company File Error)?
Guide to install QuickBooks database server manager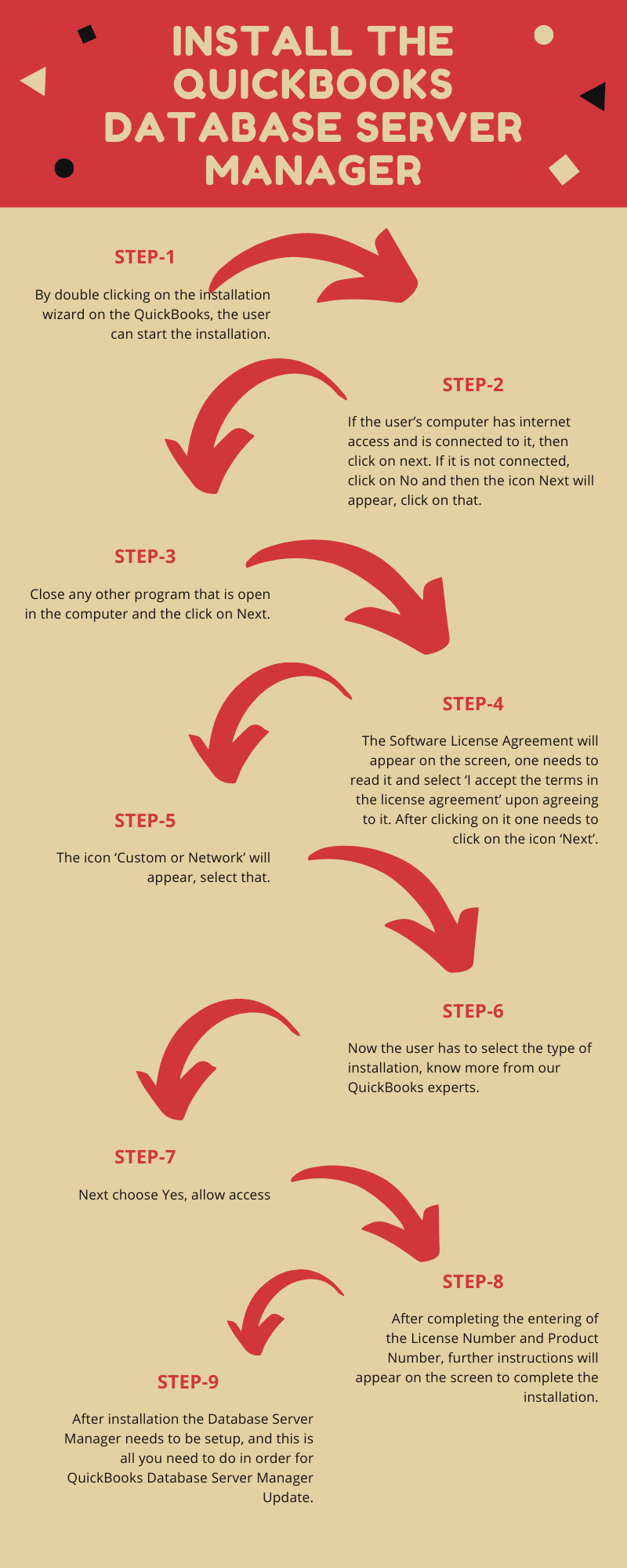 Undermentioned are the steps that will help you to install the tool without any hassle.
First, double-click on the installer to begin with the installation of the "Wizard".
You will get an option asking your computer if they have an active internet connection. Press yes or no accordingly and hit next.
Next, close all the programs that are already running on your computer and hit next.
Read the terms and conditions on the following page and accept them when you are done.
Click next.

Now you will have to choose the "Custom or Network options" and then the installation type.
When you are done, you can either choose to be the host computer or otherwise.
The options you will get are: I'll be using QuickBooks on this computer And I'll be storing and "I will not be using QuickBooks on this computer".

Choose accordingly and then allow access.
After that, you will be asked to enter your product key and license number.
Follow the next steps according to the installation process.  
Your tool is now installed. For the best results, set up your QuickBooks database server manager. this will be according to your preferences and you are done.
Guide to update QuickBooks database server manager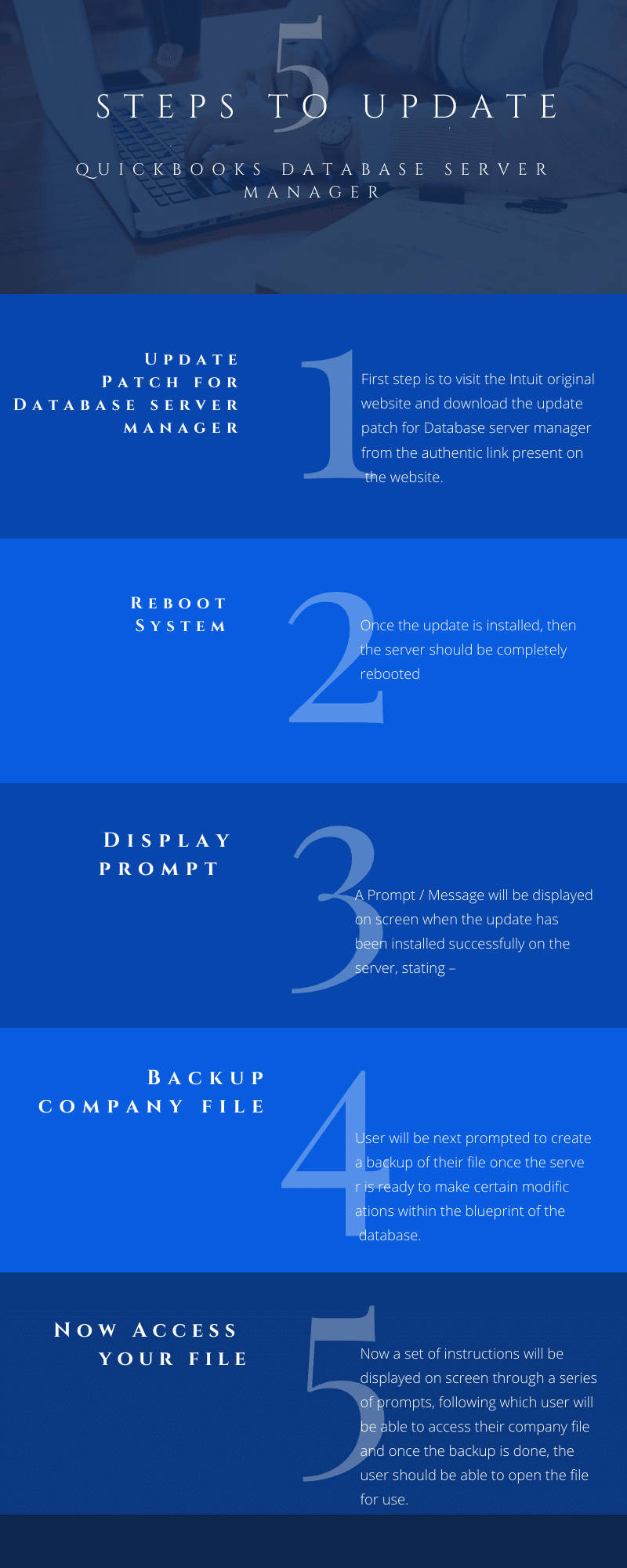 Updating a tool is very important. If you do not update on time, there is a good chance that you may get errors. Additionally, your computer may keep crashing. If you have a QuickBooks database server manager, but you are having trouble updating it. Then follow this guide to get your desired results.
First, you need to download the patch.
When you are done, all you have to do is reboot the server. Most people skip this but it is rather an important step.
This will update the server on every workstation that it is installed in. after that is done, you should get a message which should say 'Company File requires an update to work with this version of QuickBooks Desktop'.
Next, you will see that the updates are modifying the database structure. Now you will get a message asking you to create a backup.
Keep following what the next steps are according to the tool.
Check if every user has access to your files.
Read Also: Fix Login Problems of QuickBooks Online on Chrome
Conclusion
That's all on our behalf. We know that all the processes can be quite tricky for you. An even trickier task is to set up, install and update the database server manager for QuickBooks. Nonetheless, it helps the businesses immensely and that is why it is worth it. We hope you found this guide helpful. However, if you don't have much time to spend on performing these steps or you are facing any difficulties, then you can simply get in touch with our QuickBooks desktop support team at 1-800-615-2347.
Recommended readings:
How to Fix the QuickBooks Error 6190, -816?